In Metro Phoenix, the average sold price per square foot for homes (all property types) closed January through November this year has been $145, up from $135 in 2016 and $89 in 2012.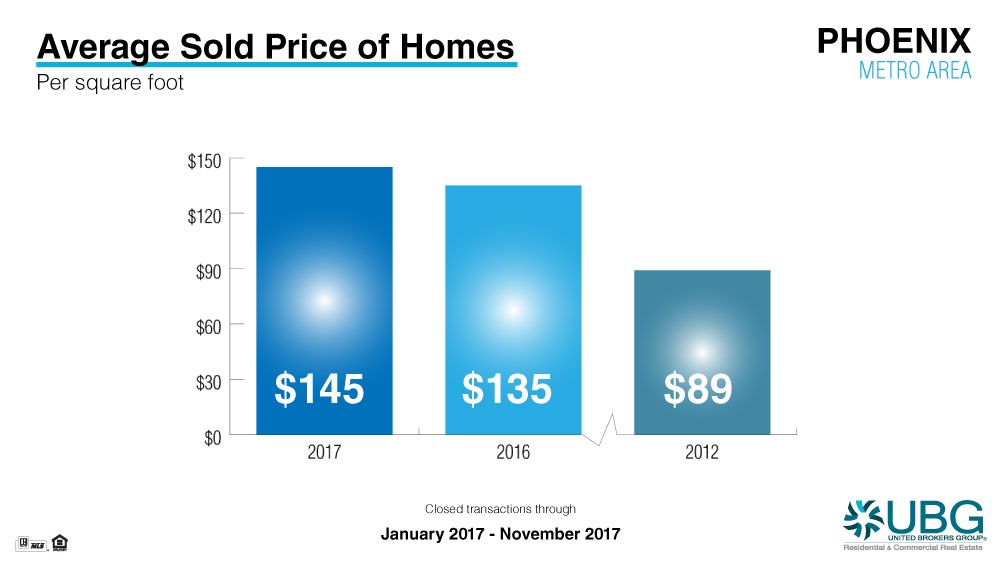 The average monthly cost per square foot to rent a property this year (January through November) has been $0.90. In 2016, that figure was $0.85 and five years ago it was $0.71. Since 2012, resale prices have gone up 62% while rents have gone up 27%. In the last year, resale prices have come up 7% and rents have come up 6%, bringing the current monthly payment for a typical mortgage (with 10% down payment) approximately in balance with the monthly cost to rent.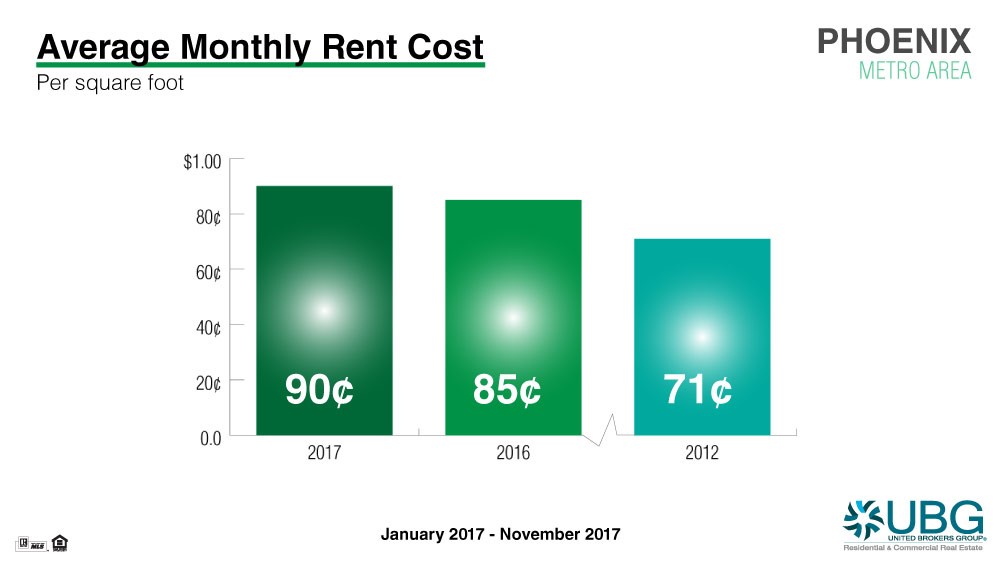 When the cost to rent matches the cost of ownership, and they rise together, our market remains stable. In the long term, the benefits of ownership through gained equity and mortgage interest deductions usually make it the wise decision. 2018 may be a great year to buy an investment property and enjoy both rising prices and rents.
Data Source: ARMLS®