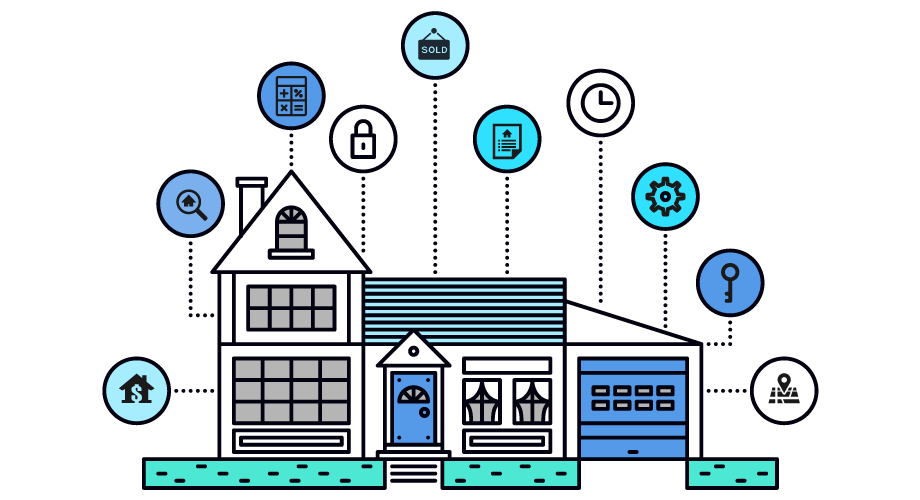 Efficiency is the name of the game this year. No one likes wasting time or money. Even though buying a property is a big decision, it doesn't have to be painful, drawn out, or full of nasty surprises. Technology facilitates the lightning-fast exchange of all kinds of information, especially if you know where to look and which questions to ask. To give you a head start in prepping for purchasing a home, here's a quick buyer's guide to vetting the players in your upcoming real estate transaction.
1) Pick the right lender, one who offers excellent customer service, a competitive interest rate, and low closing costs. Shop around, comparing local mortgage brokers, national online lenders, and the institution where you already bank. A good lender will spend time explaining the loan process, down payments, and loan products and will be willing to talk numbers with you. Before setting out to find a home, submit your financial information to the lender you have chosen to work with. This will establish you as a qualified buyer and give you an advantage over buyers who are scrambling to find a lender after they find a home.
2) Pick the right real estate agent. Find a full-time, experienced agent who is familiar with your area and knows the market well. Subtle negotiation tactics and perceived authority can swing prices by thousands of dollars. Pick an agent who offers valuable guidance backed by solid facts, one who is laser-focused on your needs. Review the AAR Buyer Advisory and the timelines/flow of the purchase contract with your agent so it will be familiar when you need it.
3) Pick the right home. This is the fun part! Think carefully about how much space you need, the number of bedrooms, commutes to work, schools, utility costs, amenities, traffic, shopping, etc. Searching online is easier than ever, and some property listings include floor plans, videos, virtual tours and drone footage of the home and its surrounding area. Be sure to explore available media and information for properties of interest–this may save time and help you determine which homes you really want to see.
4) Pick the right title company, with an escrow officer who early on will check for clouds on title and issue a preliminary report showing easements and restrictions. It is customary for the buyer to pick the escrow company, and rates between companies can be compared at the Arizona Department of Financial Institutions website. Your real estate agent will likely have recommendations for outstanding escrow companies.
5) Pick the right home inspector. Before hiring an inspector, ask to see a sample report and look for unambiguous, well-written summaries that will give all parties clear direction for repairs. Look for an inspector who is willing to answer your questions and one who offers a summary walk through to point out discoveries. Be prepared to bring in other specialists like roofers and HVAC technicians for red flags raised in specific areas.
With an effective team in place, the home buying adventure can be enjoyable and efficient. Call me if I can help!