We previously indicated that the major factors impacting the growth of the greater Phoenix real estate market are largely rising interest rates and shrinking inventory, especially on the low end. We also noted that our normal summer slow down appeared to be on the horizon and that rising interest rates should assist in facilitating a slightly lower demand, creating a better buyer/seller market balance.
This week's interest rates were up slightly (4.52% to 4.54%) as reported by Freddie Mac, however, the recent influx of volatility and uncertainty due to potential tariffs (Freddie Mac, July 26th) make future hikes more unpredictable. Rates are predicted to enter 2019 around 4.75%-5%.
This month's data suggests the predictions are still holding. Price per square foot is flat to down, even with declining inventory levels.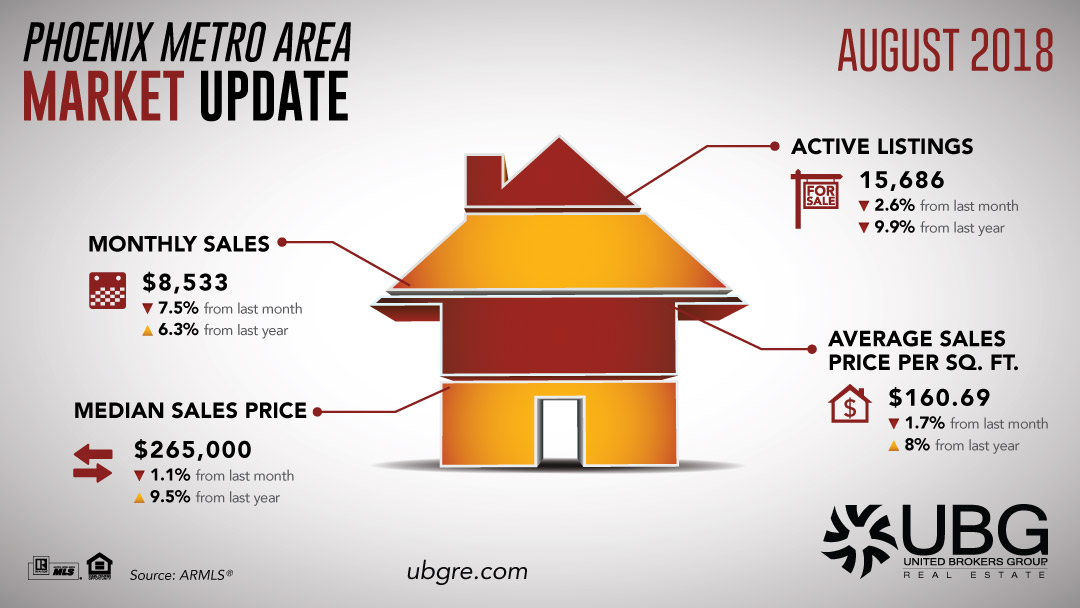 In some cities, the real estate market balance has shifted slightly. The cities of Paradise Valley, Fountain Hills and Scottsdale have seen the strongest swing in sellers' favor this month. The fact that our higher-end cities are finally experiencing strong growth is a further sign of a healthy, robust market driven by low inventory at the bottom/middle.
Please remember that these numbers are relative numbers, and any slight declines indicate more a flattening and not the beginning of a true market shift toward buyers. All indications are that we are still in a strong seller's market.
Buyers and Sellers–as always, for timely market data, right down to your neighborhood, reach out to your trusted real estate agent!