The news for this month is "more of the same" for Greater Phoenix. What that means is this:
It is still a seller's market and still moving toward better balance between buyers and sellers
Interest rates are still rising but very, very slowly
Prices are still appreciating, but appreciation is slowing slightly
Inventory is still scarce but finally on the rise in the low- to mid-end
Our seller's market is still here and being driven by the ongoing short supply of inventory. The better news is that the supply of homes in the $200,000 to $250,000 range is up 8.1% since May. The listings from $250,000 to $400,000 are also up 5.1%. The increasing inventory numbers have resulted in a larger number of seller price reductions, up 7.3% for the $200,000 to $400,000 price range. This price range makes up approximately 56% of all year-to-date sales in the greater Phoenix area, so most buyers will receive the benefit of these strengthening inventory numbers.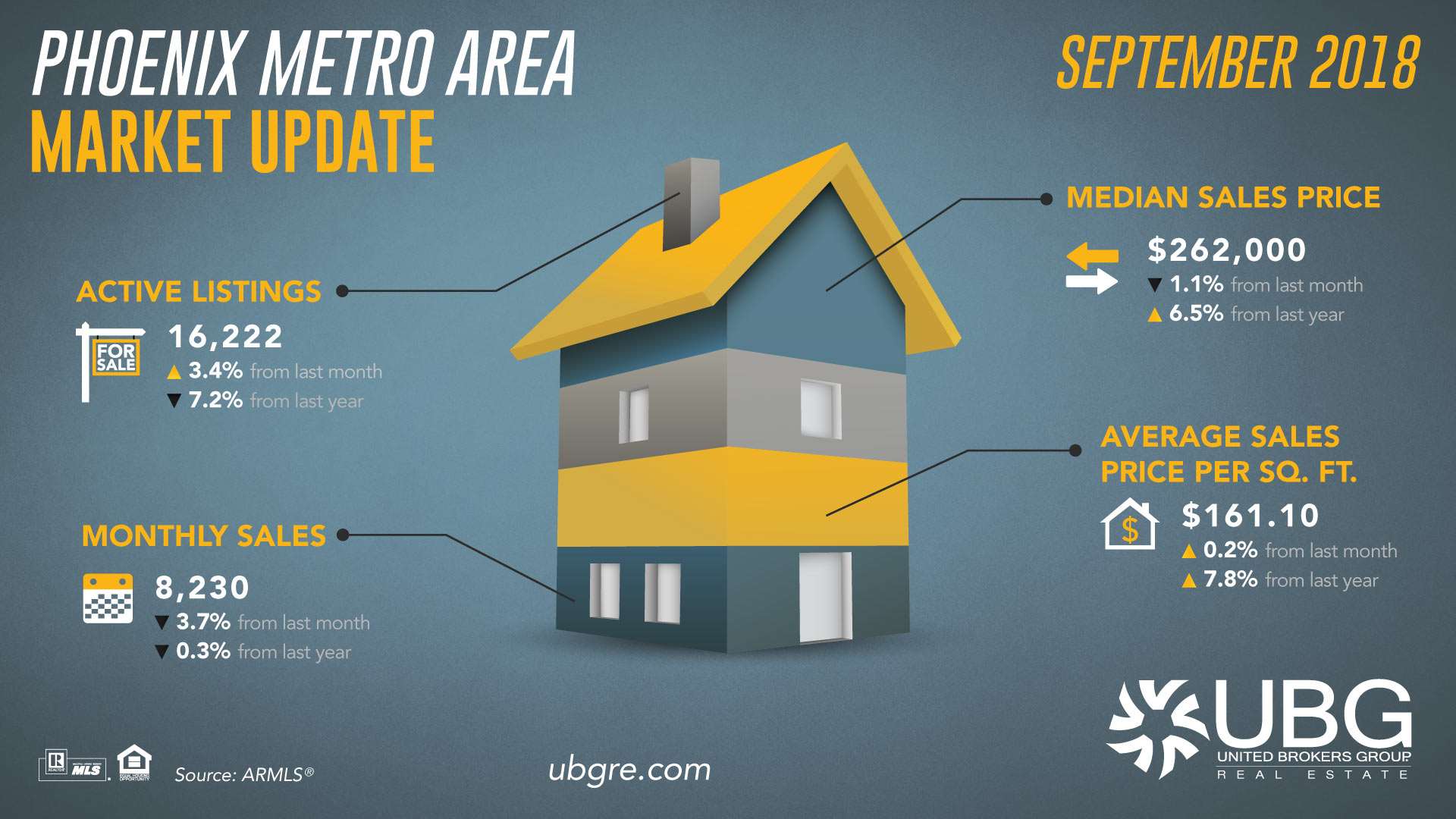 This is not only good news for buyers this month, but it is indicative of our ongoing move toward a better balance between buyers and sellers, over time.
Sellers are still in the driver's seat, however, escalating prices have slowed and may be headed toward a plateau. Although the average asking price per square foot was up 4.6% in June and up 5.9% in July, the increasing number of price reductions we are experiencing may well be pointing to the beginning of price moderations.
This month's interest rate update from Freddie Mac reports that 30-year rates have barely budged, up slightly to 4.52%. This continues a summer trend of almost flat rates. We are still forecasted to exit the year with the interest rate at approximately 4.6% with a rise to approximately 5.0% in 2019. However, there is ongoing, broad, geopolitical activity that could very well impact the rate forecast.
As always, your best source of real estate advice is your trusted, UBG Real Estate Advisor. Please don't hesitate to consult with me on your real estate buying or selling decisions.