While still a seller's market, available resale inventory in the greater Phoenix area continues to increase, and price appreciation has either paused or moderated. Inventory as of October 3 stands at 16,819 versus 18,161 for last year, down 7.4%, but up 3.7% from 16,222 last month. This continues the trend of lessening demand while interest rates continue their upward track. The Fed has publicly committed to continue its gradual increase of rates (at least for the foreseeable future). Current 30-year money is 4.69% with .5 points (Fannie Mae, October 2, 2018).
For the rest of this year, we expect available home inventory to continue to rise while demand continues to moderate.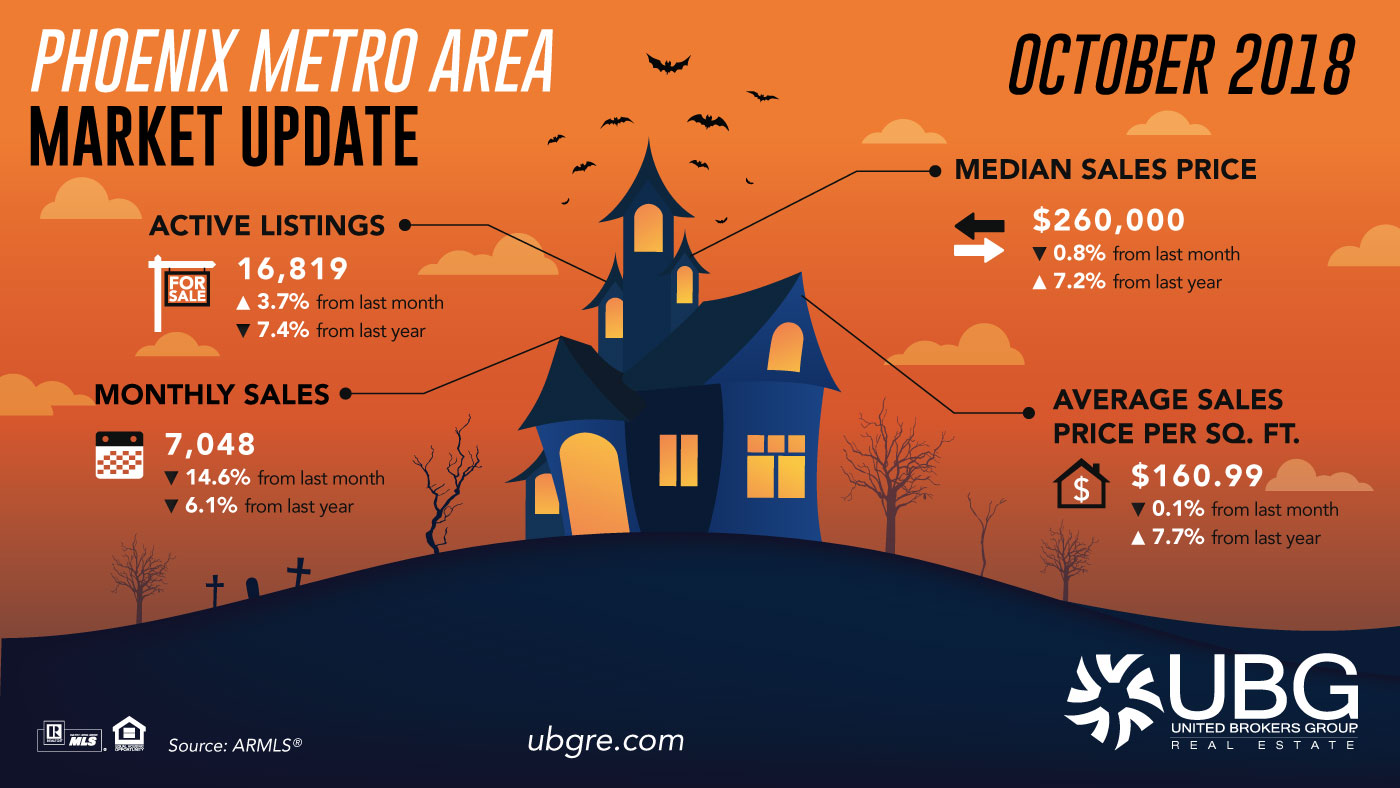 Finally, clients have asked about a potential real estate bubble-–after all, our prices have been rising steadily for many years now. For those of you concerned about a bubble, the long-term price appreciation for all greater Phoenix areas has been very close to 3% for about the last 20 years. For Maricopa County, the average price per square foot was $97.63 in September of 2000 and $166.51 in September 2018, for an average 18-year appreciation rate of 3% (Cromford Report, October 2018).
As always, if you have any questions regarding the current market or about buying or selling a home, please feel free to contact me.