The beginning of 2019 marks our annual, greater Phoenix real estate busy season. For 2019 we start the new year with one of the lowest available resale inventories in a long time, and the last two weeks of December 2018 showed an even more marked drop in buying and listing activity. In December 2018, listings under contract were down 15.9% year over year and closed sales were down 6.7% year over year. December is traditionally our slowest month, however, due to this past year's very limited inventory, we start 2019 with one of the lowest selection of homes in many years.
For the new year we should see inventory recover rapidly. For the past 3 years we have seen an approximate 70-90% rise in the number of contracts during the first 4 months of the year. However, sellers need to be aware that based on current data, today's buyers are a great deal pickier. Although we are still in a seller's market (slight seller's advantage), homes will need to be even more "sale-ready" and priced appropriately to move.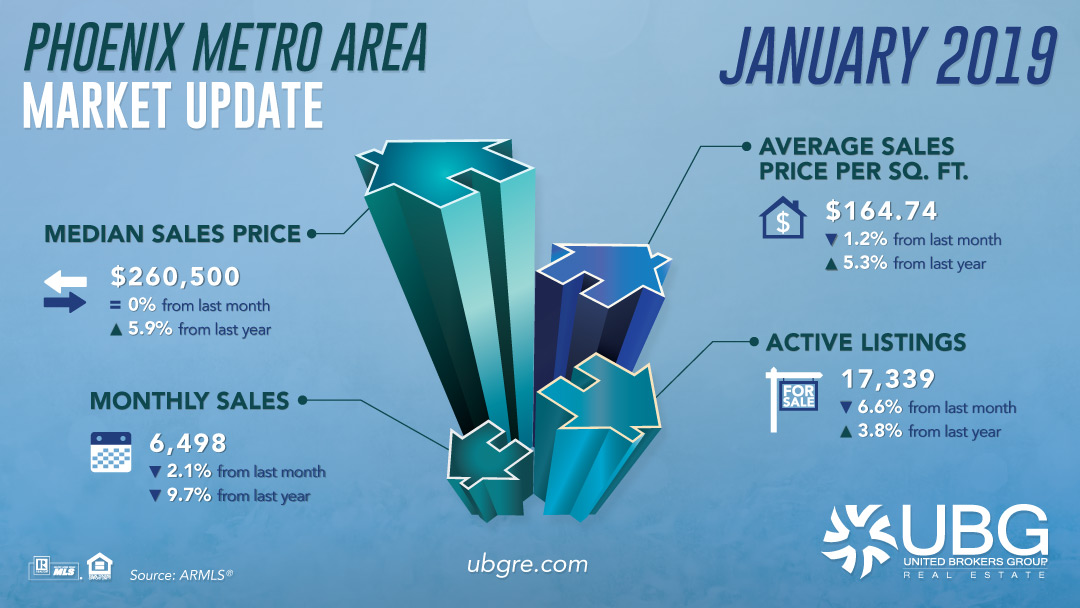 On the interest rate front, 30-year mortgages were 4.51% with .5 points (Freddie Mac, January 3rd), down .004% from last week but up .56% from this same time last year. However, rates have been declining since mid-November 2018 when they peaked at 4.94%. Based on current forecasts, Freddie Mac expects rates this year to stay below 5.25%, historically still very affordable.
As always, if you are thinking about buying or selling, I'm here to help.