February finds our real estate market still leaning in the seller's favor but with definite and continued movement toward a buyer/seller balance. Home supply is still below average, and demand for homes is well below this same time last year. That said, comparing to this same time last year, the number of active listings is up
10.6%
and the monthly median sales price of
$262,000
is up
6.9%.


Our continued price appreciation, combined with higher interest rates, naturally makes for less demand, and listings under contract are down 13.9% from last year. Many buyers are sitting on the sidelines, apparently uncomfortable with current pricing and interest rate uncertainty.
On the interest rate front, the Fed has recently announced that it will pause its planned interest rate hikes for 2019 and instead more closely monitor the U.S. and other world economies. The intent (according to Fed Chairman Powell) is to take into consideration any economic and market impact the rate increases might have. As a result, current rate hike predictions for this year have gone from 3-4 hikes down to one or none. (Freddie MAC, January 29, 2019)
This modified forecast should help both buyers and sellers and remove (hopefully) some of the uncertainty keeping buyers sitting on the fence.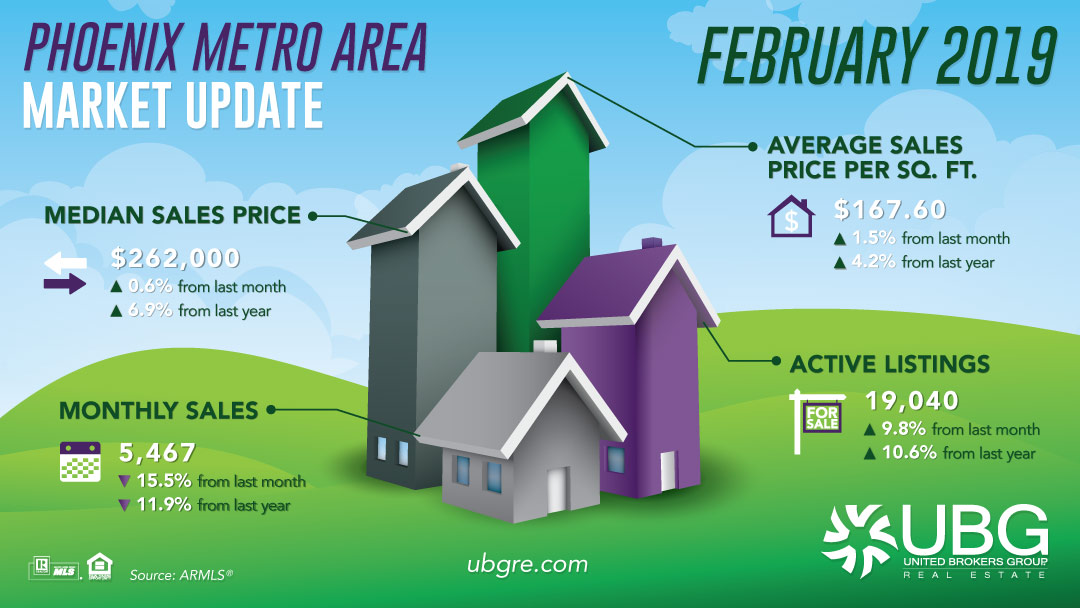 The good news on the seller front is that rental rates have risen about 8.6% year over year. This means that reluctant buyers will need to come to terms with more expensive housing, whether buying or renting.
Some thoughts for this year… Expect fewer multiple offers. Both buyers and sellers will need to be much more flexible with their pricing expectations. If the prices in your neighborhood (or the one you are shopping) have gone up a lot, don't take that as a "rule of thumb" for your transaction. The market is definitely in flux.
As always, if you are thinking of buying or selling, please reach out–I'm here to help!