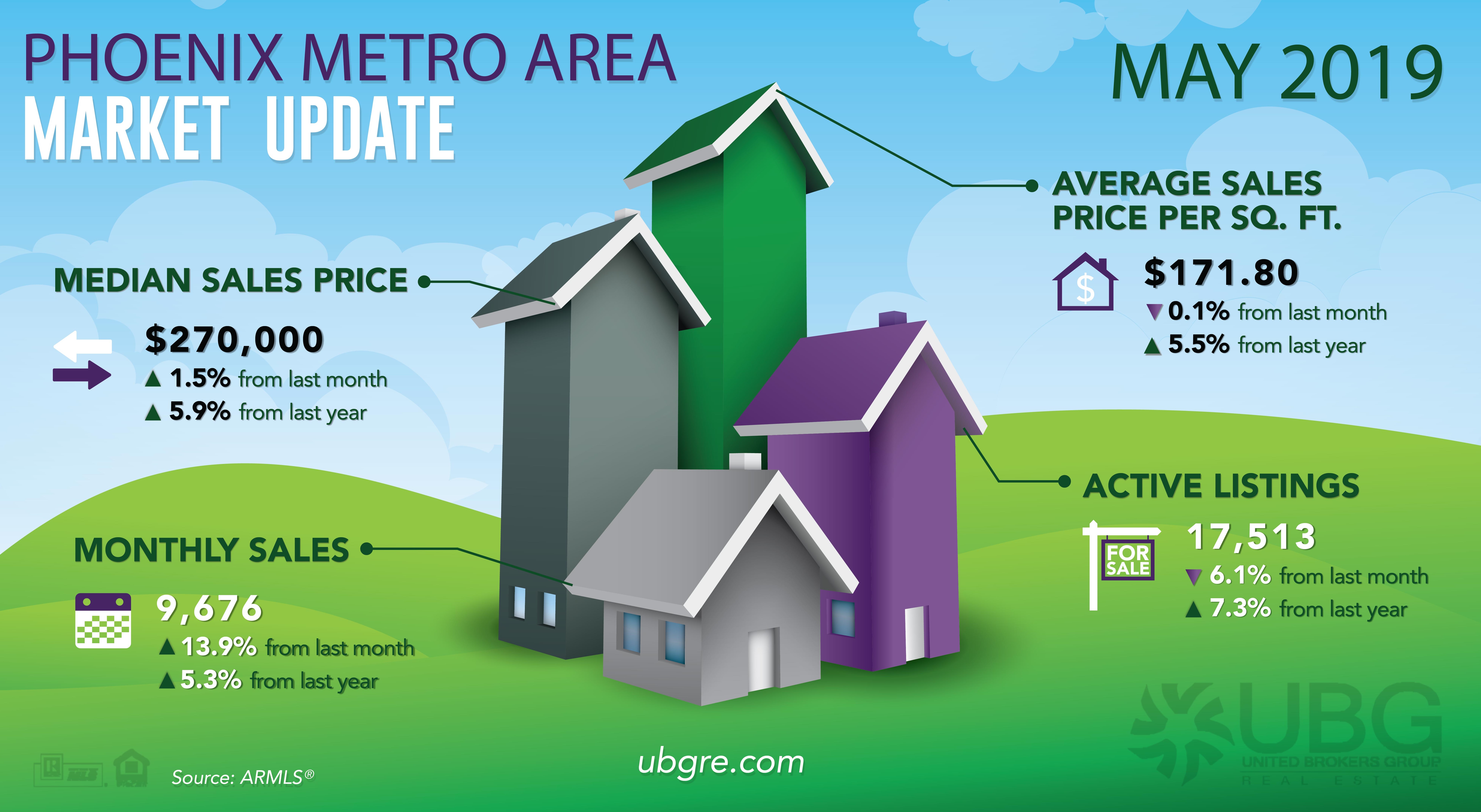 May continues our listings and sales resurgence for the greater Phoenix area. This is not a random phenomenon but rather a direct response to our continuing interest rate moderation and decline. As you may have noted, the Fed recently said that "On a 12-month basis, overall inflation and inflation for items other than food and energy have declined and are running below 2 percent." –J Powell, Federal Reserve news conference, 5/1/2019
The Fed's previous 2019 interest rate forecast was to have between three and four quarter-point rate hikes; however, the rapid slowdown in Gross Domestic Product (GDP) caused the Fed to rethink that plan. Even though the GDP was slightly above expectations in the first quarter of 2019, inflation slowed to well below the Fed's target. This means that any rate hike(s) for 2019 will be dependent on improvements in either GDP and/or inflation (the Fed's dual mandate).
All this is very good news for real estate. Current 30-year money is 4.1% with .5 points (Freddie Mac, May 2019), having come down from a high of 4.9% late last year. For greater Phoenix, the May median home price is $270,000, up 5.9% from last year. Active listing are up 7.3%, and closed sales are up 5.3%.
All very good numbers!
Also, you may recall in late 2018 and early 2019 our sales and listing numbers were well below our current numbers. The market has recovered nicely and is now on track for another very good year.
What changed?
Interest rates!
Accordingly, work with your real estate agent to keep track of interest rates, and their likely trend. Both buyers and sellers would benefit from our current interest rate picture. Please consider both the current rate and rate forecast in your buying and selling decisions.
Raw Data Source: ARMLS