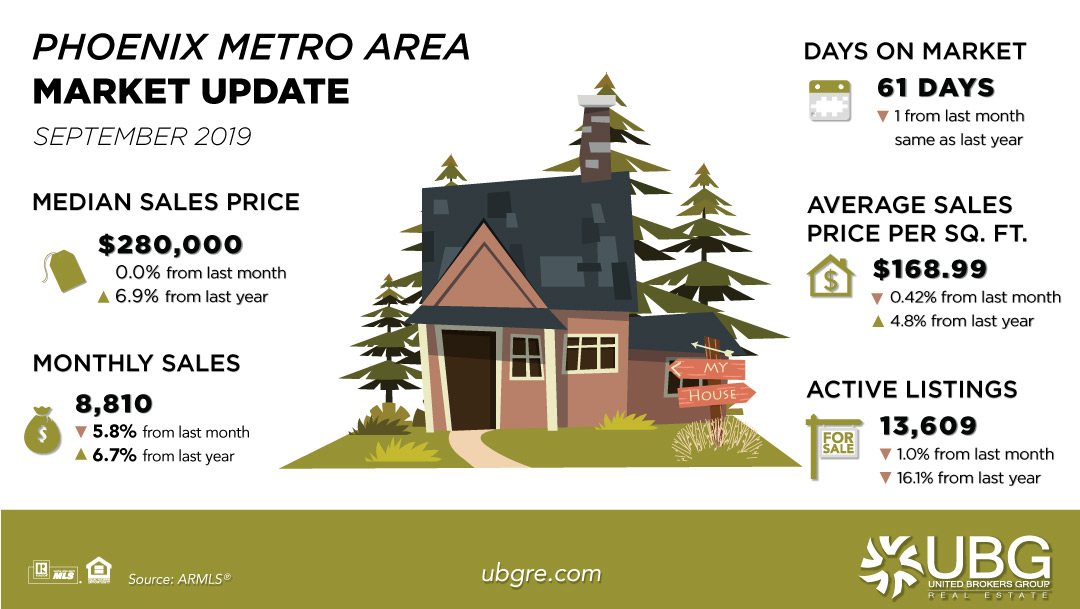 The inventory shortage swings into September, and active listings are down about 16% year over year. As the very low inventory in greater Phoenix continues, prices are up accordingly, rising 6.9% year over year to a median price of $280,000.

Low interest rates are still with us, with 30-year money at 3.49% with .5 points for September 5, 2019, down .09% from last week, and down a whopping 1.05% year over year (Freddie Mac 9/9/2019).

Additionally, interest rates are expected to continue their downward trend into 2020. Much of this forecast (Freddie Mac) is predicated on continued trade difficulties and tariffs.

"The Fed could also cut rates in 2020 if an expected economic slowdown threatens to snowball. GDP growth should slow from 2.3% this year to about 1.8% next year…" (Kiplinger 8/12/2019).

Low inventory and falling interest rates make for a strong seller's market. While, for buyers, waiting on the sidelines to "time the rates" to get "the lowest rate possible" might seem like an attractive idea, any potential rate benefit could well be cancelled out by our rising home prices.

Whether buying or selling, please do your homework, and come prepared to act as this is a rapidly moving market. As always, please work with a knowledgeable REALTOR® that you trust–they really can make your buying or selling process much easier.