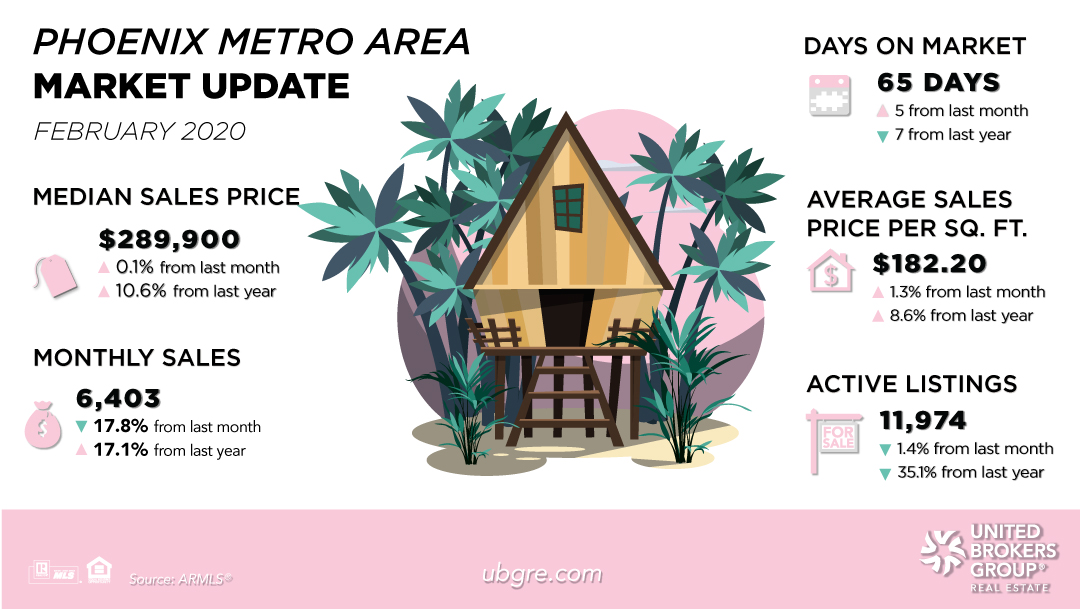 February finds that the Greater Phoenix "for sale" inventory remains at historical lows. In fact, the inventory of homes for sale has not been this low since 2001. As of February 1, Greater Phoenix inventory stands at 11,974, down 35.1% year over year. Our monthly median sales price across all neighborhoods and home types is $289,900, up 10.6% year over year. Our low inventory is driving much of our increasing sales prices, along with our great job market and continuing, very low interest rates.

Current 30-year money as of February 6 stands at 4.45% (Freddie Mac, February 6, 2020), and rates are expected to remain low for the foreseeable future. Federal Reserve Chairman Powell recently sent to Congress the written version of the Fed's biannual update, which is scheduled to be delivered in person this week. In this report he calls for a steady economy with little likelihood of any interest rate changes. (CNBC February 11, 2020)

Finally, there is some puzzlement as to why home prices, although up significantly, are not rising even faster. We will continue to closely monitor this trend and keep you updated as our very strong seller's market continues to evolve.

As always, whether you are a buyer or seller, please work with a REALTOR® you trust. They can greatly assist you in navigating our very active market.