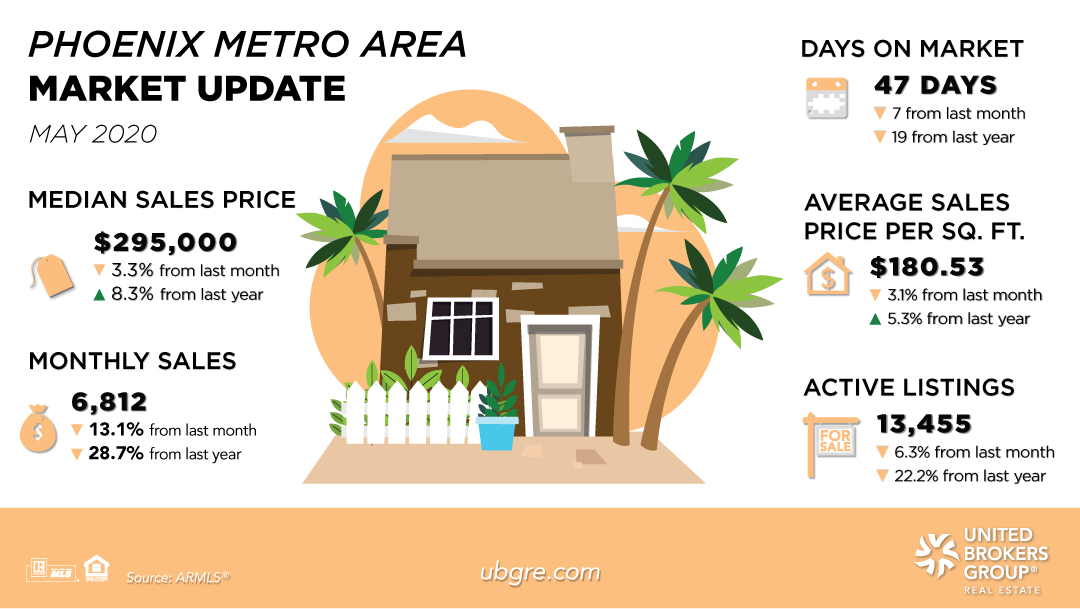 One month further into COVID-19 and the Phoenix real estate market is doing well. Active listings are 13,455, down 22.2% year over year, and the median sales price is $295,000, up 8.3% year over year. As to how these prices compare to mid-February prices, before the pandemic took hold, homes under $500,000 are listing at or above February's price per square foot, while for those homes above $500,000, the list price per square foot is down slightly. (Cromford, 5-11-2020)

While prices are up, interest rates are down. Thirty-year money stands at 3.26% with .7 points. (Freddie Mac, May 7, 2020)

Buyers may want to take advantage of today's prices and low interest rates, and Sellers should understand there are fewer cash buyers for homes in as-is condition. Both Sellers and Buyers should expect more negotiation in today's transactions. Sellers assisting with Buyer's closing costs were present in 25% of all recent closed transactions as compared to just 18% four weeks ago.

Buyers should not expect bargain prices, especially below $500,000, and Sellers should expect tougher negotiations with Buyers expecting homes to be in move-in condition.

As always, if you are buying or selling in the midst of all this, please work with a trusted real estate agent and loan officer to help in your decision making.