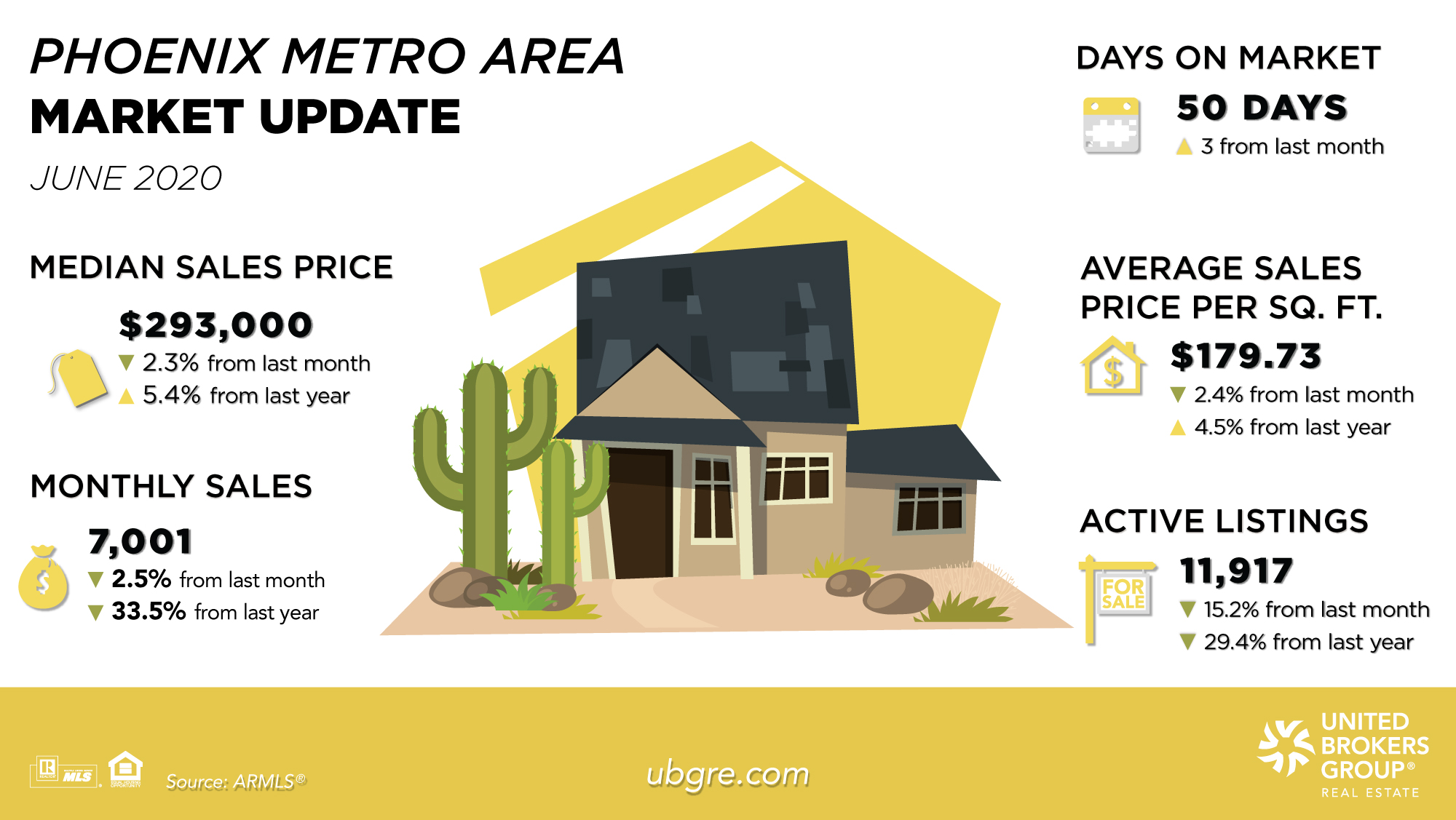 June real estate in greater Phoenix brings very low inventory, healthy prices, and a resurgence in the sale of homes between $500,000 and $1 million. Active listings are 11,917, down 29.4% year over year, and the median sales price is $293,000, up 5.4% year over year. As to how these prices compare to early February, pre-pandemic prices, they are up 2.5%. (Cromford, June 11, 2020)

While prices are up, interest rates are flat and still at historic lows. Thirty-year money stands at 3.26% with .9 points. (Freddie Mac, June 11, 2020)

For now, affordability is still very good; even with rising prices, our historically low interest rates have seen to this. And, because of this, it is still a seller's market. So far in June, 23% of all offers recorded were above asking price. In this market it is not uncommon for sellers to receive multiple offers and with no inspection clauses.

These numbers suggest that buyers may want to reconsider waiting for lower prices and lower rates. Although the pandemic makes everything more unpredictable, especially in the short term, today's data indicates the Phoenix real estate market is quite healthy.

For sellers, you are operating in a very low inventory environment. This means more leverage for you in price and terms. A caution–the pandemic makes all future forecasts cloudy. If you are considering selling, current values suggest that today is not a bad time.

As always, if you are buying or selling, please work with a trusted real estate agent and loan officer. They can help you make the best decision.