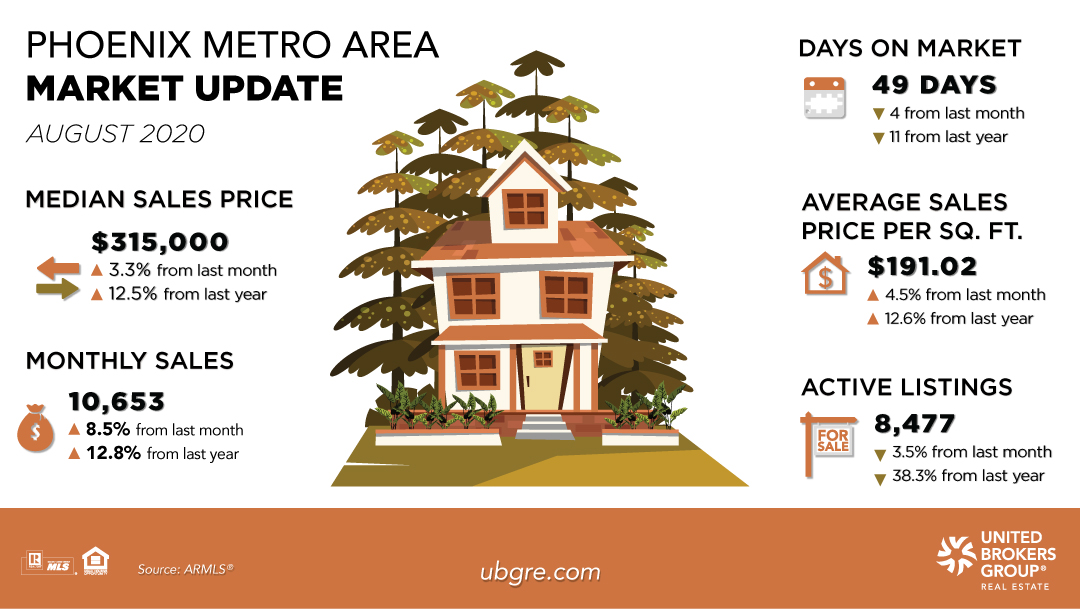 August's Greater Phoenix Real Estate Market active listings stand at 8,477, down 38.3% year over year, and the median sales price is now $315,000, up 12.5% year over year. This means
sellers are in the driver's seat, and buyers are chasing historically low inventory.
While prices are up, 30-year interest rates have stayed almost flat at 2.96% with .8 points.
(Freddie Mac, August 13, 2020)
Even with the significant rise in prices, homes are still affordable for the majority of buyers. This is almost completely due to our rock bottom interest rates, not seen for over 50 years. (ABCNews.go.com)
As a measure of how hot our market is, July had a record number of closings, surpassing every July as far back as 2001. July also broke records in dollar volume, exceeding $4 Billion sold. The
best July ever recorded was in 2005 at $2.9 Billion. (Cromford Report, August 2020)
Just like last month, our very hot market is driving very fast sales. For those sellers who
accepted contracts during the first week of August, half were on the market 7 days or less.
Lastly, if you are one of those homeowners with a home valued over $1 million, signed contracts are up an incredible 93% over this time last year. If you have been waiting for the
right time to sell, it might be time for you and your agent to discuss taking advantage of this
market.
As always, if you are buying or selling, please work with a trusted real estate agent and loan officer. They
can help you make the best real estate decision.