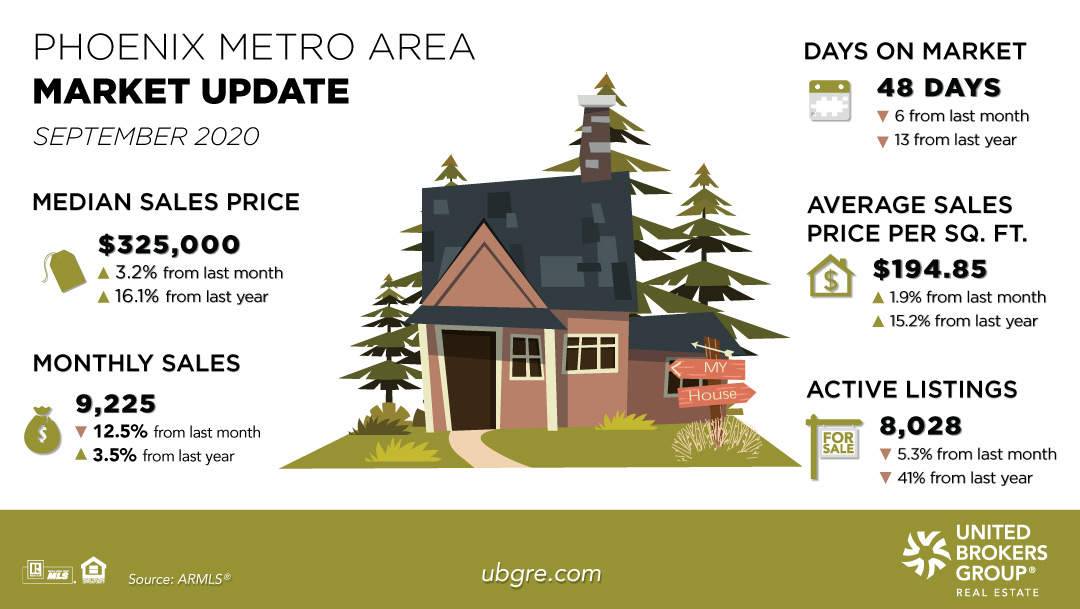 September's Greater Phoenix Real Estate Market active listings stand at 8,028, down 41% year over year, and the median sales price is now $325,000, up 16.1% year over year. This means Phoenix area sellers are still in the driver's seat as buyers scramble to find existing homes left for sale.

While prices are up, 30-year interest rates have stayed almost flat at 2.86% with .8 points (Freddie Mac, September 10, 2020).

Rates are expected to stay low, based on comments made by Federal Reserve Chairman Powell who said low interest rates "could last for years" (CNBC September 4, 2020). This means that even with the significant rise in prices, homes are still affordable for the majority of buyers.

August was a particularly good month for high-end property with contracts on homes above $600,000 spiking 17% (Cromford Report, September 2020).

Just like last month, our very hot market is driving higher prices. This past month, 35% of sales were for above asking price, and general price appreciation shows little sign of slowing.

There is some better news for buyers this month. July saw over 3,000 new construction permits filed. The last time Greater Phoenix saw this many new build permits filed was in March of 2007.

As always, if you are buying or selling, please work with a trusted real estate agent and loan officer. They can help you make the best real estate decision.