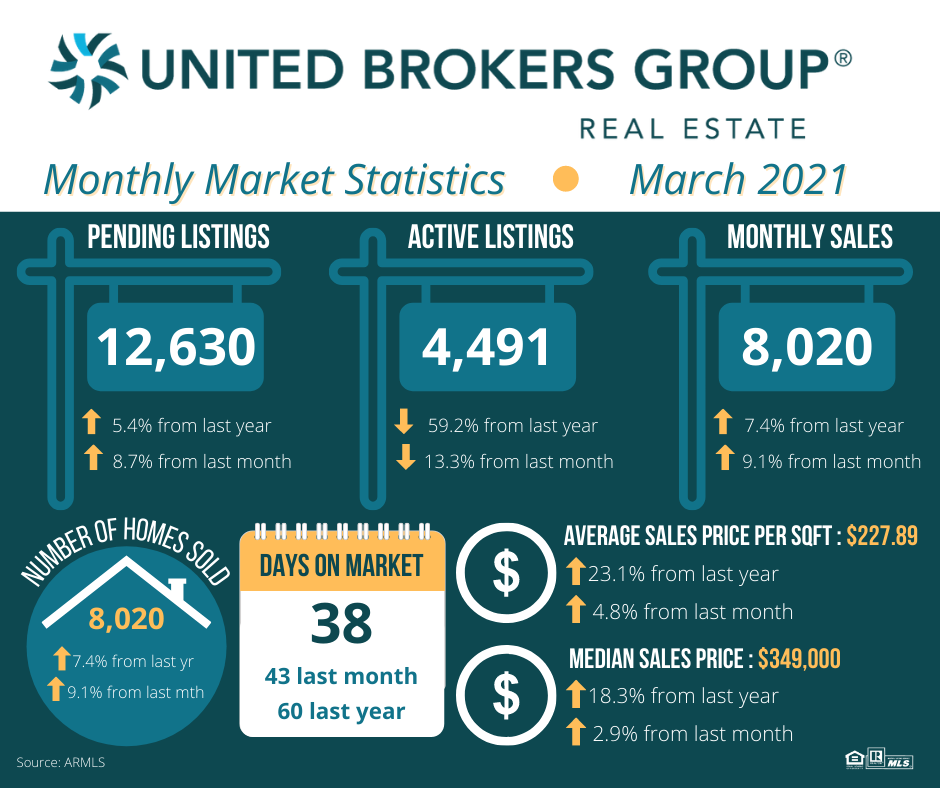 Greater Phoenix still has very low inventory, and our market reflects this. The median sales price is $349,000, up 18.3% year over year, and active listings are 4,491, down 59.2% year over year.

Interest rates have risen slightly over the past weeks due in large part to the passage of the most recent COVID relief bill and a rapidly improving economy. Thirty-year loans are at 3.05% with .6 points. (Freddie Mac, February 11, 2021)

As Congress continues to pump money into the economy, rates will most likely continue to rise, albeit slowly. However, rates should remain near historic lows for some time to come. Freddie Mac has forecasted rates for 2021-2022 to run between approximately 2.9% and 3.2%.

In the past 30 days, 44% of MLS recorded home sales closed over asking price (ARMLS). Buyers must still know what they want and then come to the table prepared to move quickly.

Sellers, get your home ready for showings and be prepared for multiple offers and a quick sale. This means you should have your next home picked out and be ready to move quickly.

As always, if you are buying or selling, please work with a trusted real estate agent and loan officer. They can help you make the best real estate decision.